PROTECTION BEYOND THE MANUFACTURER WARRANTY
Did you know that an "extended warranty" actually refers to a vehicle service contract (VSC)?
A warranty can only come from the manufacturer with the purchase of your vehicle.
An"extended warranty" or vehicle service contract (VSC) is an added protection that you can purchase for your vehicle that covers it beyond the manufacturer warranty (for a specified period of time or amount of miles).
Vehicle Service Contracts (VSC) are like health insurance for your car. VSCs prevent drivers from paying out-of-pocket for costly electrical or mechanical repair expenses. They can be worked into auto financing as a small monthly amount so that drivers can transfer the financial risk of repair to another party.
VEHICLE SERVICE CONTRACTS EXPLAINED- VIDEO
Learn about vehicle service contracts in the video below or keep reading as we answer some of our most frequently asked questions pertaining to warranties & service contracts!

Finance Videos
SUBMIT INQUIRY
DIFFERENCES BETWEEN WARRANTIES & SERVICE CONTRACTS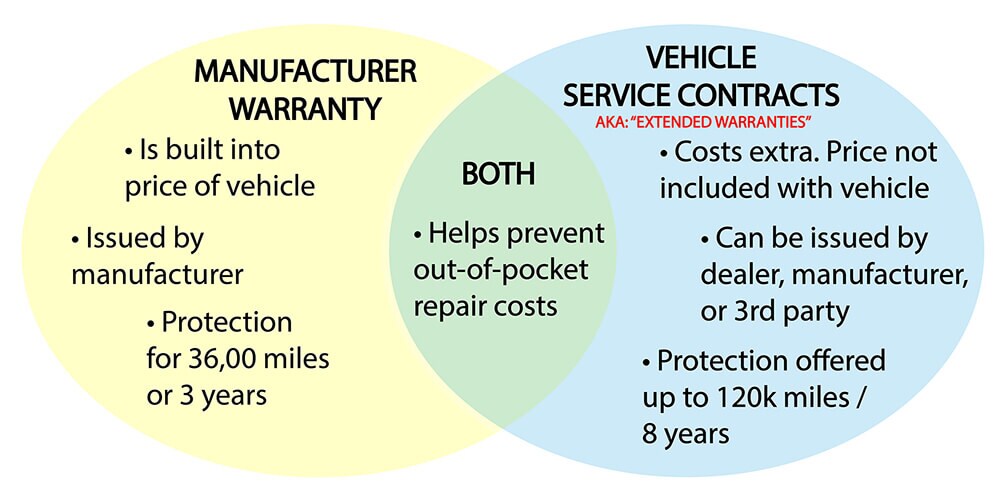 SHOULD I PURCHASE A VEHICLE SERVICE CONTRACT?
Vehicle service contracts are not required to purchase a new vehicle or to be eligible for financing.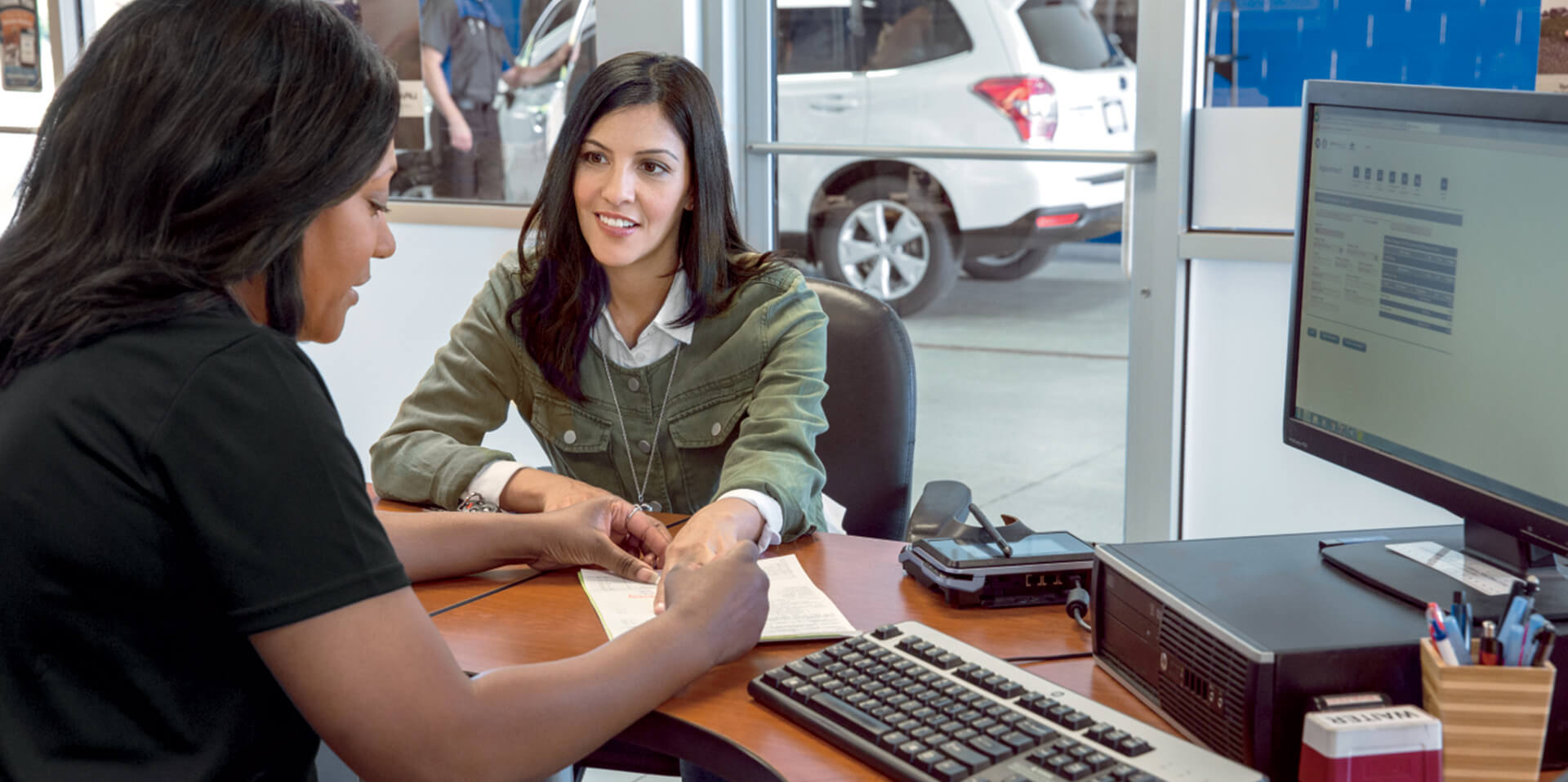 THE ADVANTAGES & DRAWBACKS OF VEHICLE SERVICE CONTRACTS

Vehicles have more potential for repair as they age. A vehicle service contract provides extended coverage, beyond the manufacturer 36k mile / 3 year warranty. Vehicle service contracts can cover your vehicle for 6-8 years and up to 100,000 miles.
There are a variety of different VSCs available (ranging in price and coverage), and car owners can choose a plan best suited to their driving habits.
A VSC will protect the owner from expenses as their vehicle begins to show signs of age-related electrical and mechanical issues.
VSCs purchased through the dealer /manufacturer can be worked into vehicle financing and reflected in your monthly payments.
If bought through an authorized dealer/manufacturer, a VSC will ensure that your vehicle is always repaired using manufacturer parts, not aftermarket parts.
Vehicle service contracts can be transferred to a new owner if you decide to sell your car. They can also be prorated and reimbursed if you decide to trade in your vehicle.
Since most people car shop with a budget, VSCs will help ensure that unexpected future expenses don't cause your car to cost more than your original anticipated budget.

Service contracts are an added cost ranging from $1,500 - $2,400 depending on length & coverage.
Though a VSC will largely eliminate future repair expenses, drivers may still need to pay a deductible at the time of repair depending on the plan they have selected (zero deductible plans are available).
Most vehicles will require some mechanical or electrical repair as they age and gain mileage over the years. However, if you drive fewer miles / use your vehicle less than anticipated over the years, your vehicle may stay in good health for its age, and not require any major repairs. In this case, you would end up never needing to use the vehicle service contract that you paid for.
RESEARCH BEFORE YOU BUY:
What is covered by the contract? What isn't covered? A stated component coverage contract will list what IS covered. An exclusionary contract will list what ISN'T covered. Either way, it is important to make sure the contract meets your needs and gives you peace of mind.
Does your plan require a deductible? If so, is it per occurrence, repair, or visit?
If you are having several repairs completed during one visit, it is important to know whether you will pay for each repair or just the single visit.
What are your routine maintenance responsibilities? To be eligible for coverage, some VSCs will require proof that you have kept up with routine service & vehicle maintenance visits.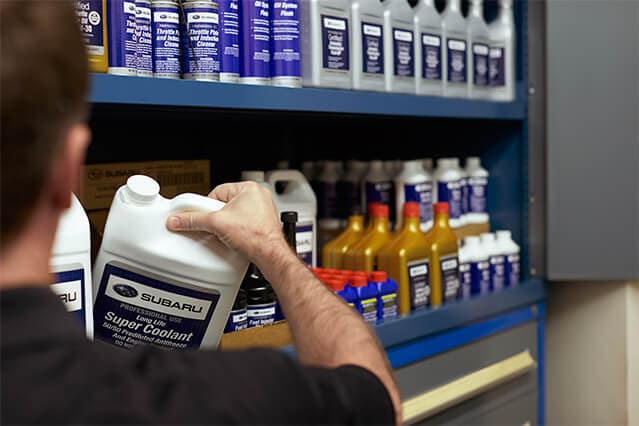 ASK YOURSELF BEFORE YOU BUY: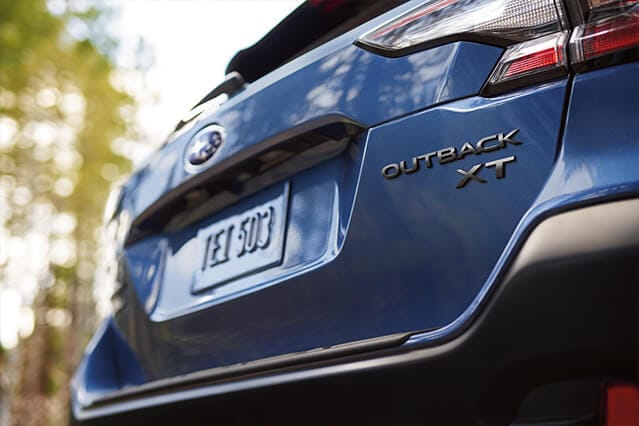 Do you put enough miles on your vehicle that you would exceed the manufacturer warranty coverage quickly?
When your car is no longer protected by the manufacturer warranty, will you have the financial ability to cover major repairs?
Do you have savings for emergencies such as unforeseen auto repairs when the vehicle isn't covered by the manufacturer warranty?
Do you plan on driving the vehicle for a long time? Or are you likely to trade it in for a newer or different model in a few years?
When you sell or trade your car through the dealership, your VSC will be cancelled and reimbursed as a prorated amount. The reimbursement can either be paid as cash or applied as a down payment on a new car.
WILL I GET MONEY BACK IF I SELL MY CAR BEFORE THE CONTRACT IS UP?
One benefit to buying a vehicle service contract is your investment will not be wasted in the event that you sell your vehicle before the service contract is over.
If you sell your vehicle privately, the VSC is transferrable to a new owner and will increase your vehicle's value. Transferring a VSC is very simple and typically costs less than $35.
When you sell or trade your car through the dealership, your VSC will be cancelled and reimbursed as a prorated amount. The reimbursement can either be paid as cash or applied as a down payment on a new car.
FIND A VEHICLE SERVICE CONTRACT ONLINE
"Buypass" the showroom and shop our inventory online. Once you find the perfect vehicle, you can add protections such as vehicle service contracts or Zurich protection packages to your deal. Customize your payments, and schedule vehicle pickup or home delivery!
You can even calculate your trade-in value on an existing vehicle and apply that value directly towards a new purchase or lease through our website!