Big Bend Hospice - Our Hometown Charity

Proctor Subaru was honored and privileged to select Big Bend Hospice as our Hometown Charity for the 2020 Subaru Share the Love Event. Over the past eight years, Proctor Subaru has been able to donate over $83,000 to Big Bend Hospice through this annual event.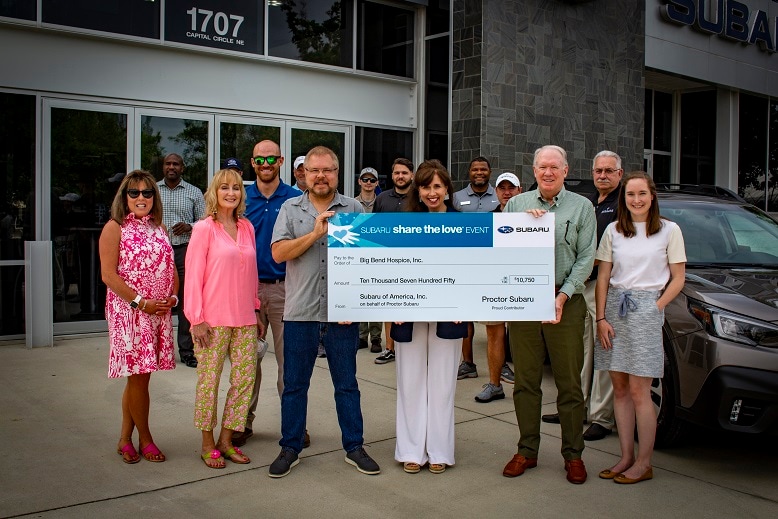 Theo Proctor, Martin Proctor, & Proctor Subaru Staff presenting Dena Strickland, President of Big Bend Hospice Foundation, with a $10,750 check from the 2020 Subaru Share The Love Event 
What is the Share the Love Event?
This annual event hosted by Subaru of America spans several weeks during the holiday season and gives back by donating a portion of the sale or lease of every new Subaru to national and local charities. Since 2008, this event has raised over $200 million for national and local charities.
Proctor Subaru has selected Big Bend Hospice as the hometown charity of choice since the event was expanded to include local charities in 2013.
In addition to the funds donated to a selection of charities by Subaru of America, Proctor Subaru also donates a portion from the sale or lease of every new Subaru during the Share the Love Event to Big Bend Hospice.
Learn more about the share the love event and national charities here.
More than end-of-life care:
Big Bend Hospice
is best known for helping provide compassionate care during the final breaths of life, but they serve our community through many other services as well!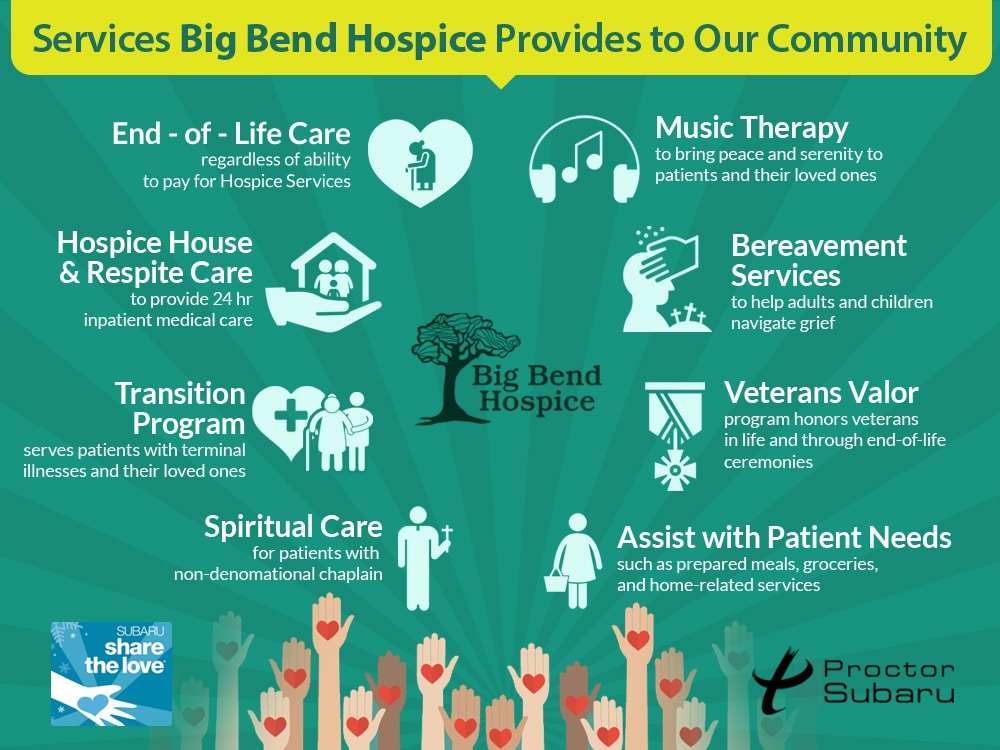 How have funds raised through the Subaru Share The Love Event been used in our community?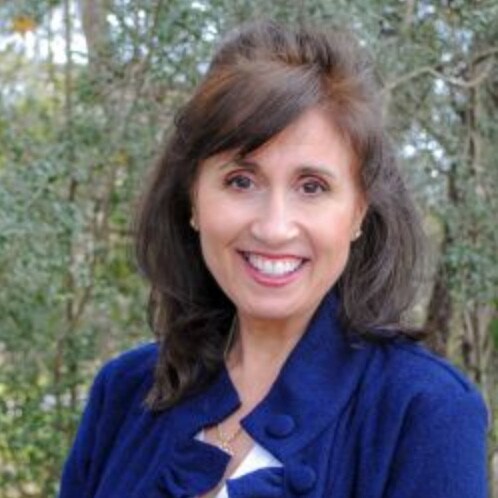 "These dollars are so critical to the health of this community, to the mission of hospice and particularly to all the unfunded and underfunded programs that we are engaged in locally."
- Dena Strickland, Big Bend Hospice Foundation President
Unfunded programs include
Providing music therapy to patients and families to help to bring them peace, particularly in their final moments of life.
Offering compassionate care to all in need, including homeless people in our community. Hospice does not turn anyone away regardless of ability to pay. In the Summer of 2019, Big Bend Hospice was able to provide care for five homeless individuals who could not afford care.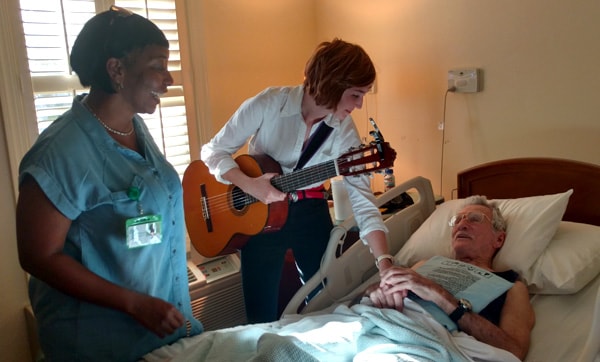 Underfunded programs include:
The Veterans Valor program. Through this program, Big Bend Hospice often pairs veterans with fellow veteran volunteers who can provide them both physical and emotional care while navigating a terminal illness. The Valor program also honors veterans by offering a hero's salute at funerals and memorializing veteran's service.
Browse our inventory of new Subarus available for lease or purchase; stay tuned for more information on the 2021 Share the Love Event and help us spread the spirit of giving!

NOTICE OF FILMING AND PHOTOGRAPHY
When you attend this event, you are entering an area where filming, photography, and audio recording is occurring for use by The Proctor Dealerships and other affiliated organizations for the purposes of news, advertising, social media, print and digital promotional materials and publications. By your presence in this area, you are acknowledging and consenting to the above and are waiving any claims for royalties or payments in connection with the use of these materials . If you do not agree to this policy, please do not enter this event.