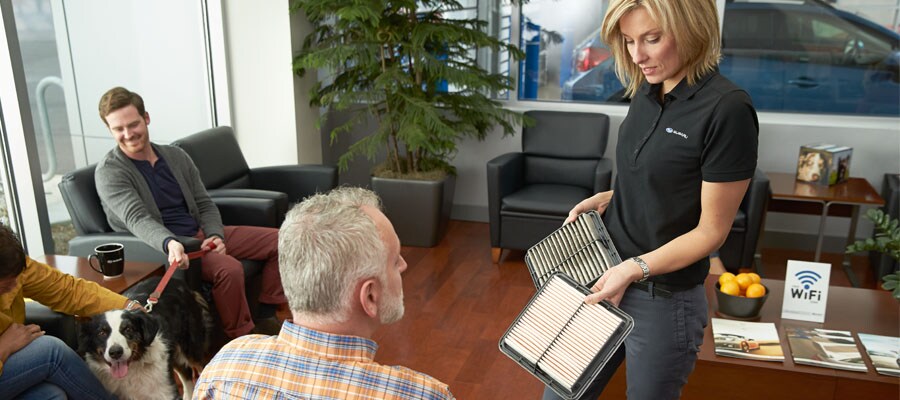 Subaru Auto Repair and Maintenance
Serving
Tallahassee

,

Havanna

,

Monticello

,

Crawfordville

and

Quincy

, FL

Buying your family a new or gently used Subaru represents a major financial investment and if you want your investment to provide you and your family with many years of flawless service, there is one more investment you must be prepared to make. This is to invest in ensuring your Subaru from Proctor Subaru receives the finest possible care in terms of routine maintenance and repairs. We believe the only way to do this right is to bring your Subaru to our state of the art Service Department.

At Proctor Subaru we will always put one or more of our certified factory trained technicians to work on your vehicle, whether you are bringing it to us for routine service work or a major repair. All repairs to your vehicle will be completed using only genuine Subaru parts and fluids to ensure optimal results. No one knows your vehicle better than our team of specialists.
Why Our Technicians?
One question we are asked frequently by our customers concerns why we believe you should never trust your Subaru to anyone but one of our factory trained technicians. To us the answer is quite simple. No one knows the entire lineup of amazing vehicles from Subaru better than a technician who has undergone rigorous factory training and continues to undergo upgrade training throughout the course of his career.
This means that no one knows your car better than our techs, they understand every system, how it works, and what it takes to restore it or keep it in optimal running condition. Along with this, our technicians have access to our entire Parts Department inventory of genuine original equipment manufacturer (OEM) parts and fluids. These parts all meet or exceed the standards required by your warranty as they are the same parts and chemicals used to build your Subaru in the first place.
While the vast majority of independent shops in and around Tallahassee do great work, they may end up using aftermarket parts that barely meet or fail to meet the standards required by your warranty. In fact many of these less expensive parts can fail prematurely and leave you and your family stranded at the worst possible times.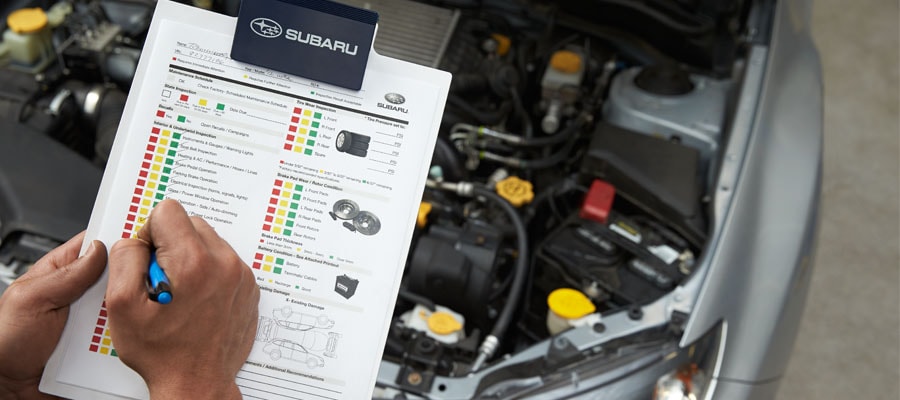 Become Part of the Proctor Family
One thing we believe sets Proctor Subaru's Service Department apart from the many independent shops in our area, is our desire to create repeat customers from everyone who comes through our doors. Many independent shops see you as just another number and do little if anything to create the desire to return for future work. Instead they run sales and specials aimed towards getting as many people as possible in and out.
At Proctor Subaru we also offer a wide range of service specials and sales to our customers. However, our real goal is to create the desire in our customers to return to us for all of their service needs. We want our customers to feel as if this is a "second home" in that you can bring your vehicle to us, relax in our waiting area or simply go off about the rest of your day safe in the knowledge it is in good hands. This is what we mean when we say "Welcome to our extended family!" It is more than a statement, for us it is a way of life. We invite you to bring your Subaru or any other brand of vehicle to our service department the next time it needs any type of service work or repairs and let our team of dedicated and certified technicians show you how we do it. Contact Proctor Subaru to schedule an appointment today!
---
Proctor Subaru
1707 Capital Cir NE
Tallahassee, FL 32308