USING AN AUTO LOAN TO PURCHASE YOUR CAR
There are three payment options when shopping for a new vehicle:
#1. Use Auto Loan to Buy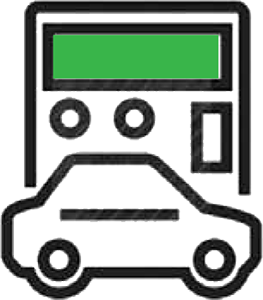 A lender can allow you to borrow money to purchase the car.
Pros: Can pay monthly/not all at once. Will build equity.
Cons: Must keep up with payments. Must also pay interest.
#2. Buy with cash up front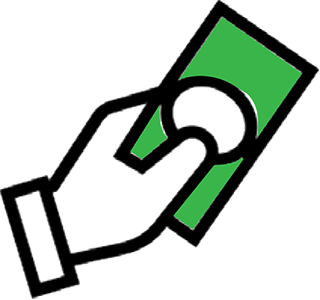 Entire purchase price is paid upfront.
Pros: Full equity. No monthly payments. No spending on interest.
Cons: Requires large amount of money up front.
#3. Lease a new car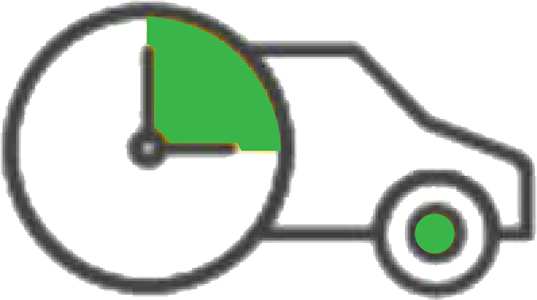 Use car for a set time period & only pay for depreciation.
Pros: Typically lower payments than buying. Can "trade up" often.
Cons: Mileage & other restrictions. Not paying to own vehicle.

Finance Videos
An auto loan allows car buyers to borrow money from a lender, and breaks up the purchase price of a vehicle into manageable monthly payments, instead of paying the full price at the time of purchase.
Auto loans can be secured through a lending institution before you begin car shopping or can be arranged through the dealership when you find a car you like. Auto loans are a great option when financing a vehicle. In December 2019, the average cost for a new car in the US was $38,948. Since most people don't have that sum of cash on hand for an up front payment, auto loans ease the car buying process by allowing borrowers 3-6 years to pay back the purchase price. In addition to the principal (how much money is borrowed), people who choose to finance through a loan will also pay interest on the principal. Once the balance is paid at the end of the term, the buyer will own the vehicle outright.
HOW DOES AN AUTO-LOAN WORK?
An auto loan falls into a category of lending called a "simple interest loan". This means the borrower is responsible for paying back the principal (amount borrowed) as well as any accumulated interest on the principal.
An auto loan's interest amount is expressed as a percentage of the principal amount borrowed.
Most people are familiar with how interest rates work from paying their credit card bills. However, an auto loan is very different from a credit card loan. Credit cards use "compounded interest". In a compound interest loan, the lender collects interest not only on the premium, but also on unpaid, accumulated interest from previous periods.
Auto loans have far lower interest rates than credit cards because auto loans are considered a "secured" loan, meaning that the vehicle being financed can be used as collateral (i.e., if you fail to pay off your auto loan, your vehicle may be seized to recoupe some of the money owed).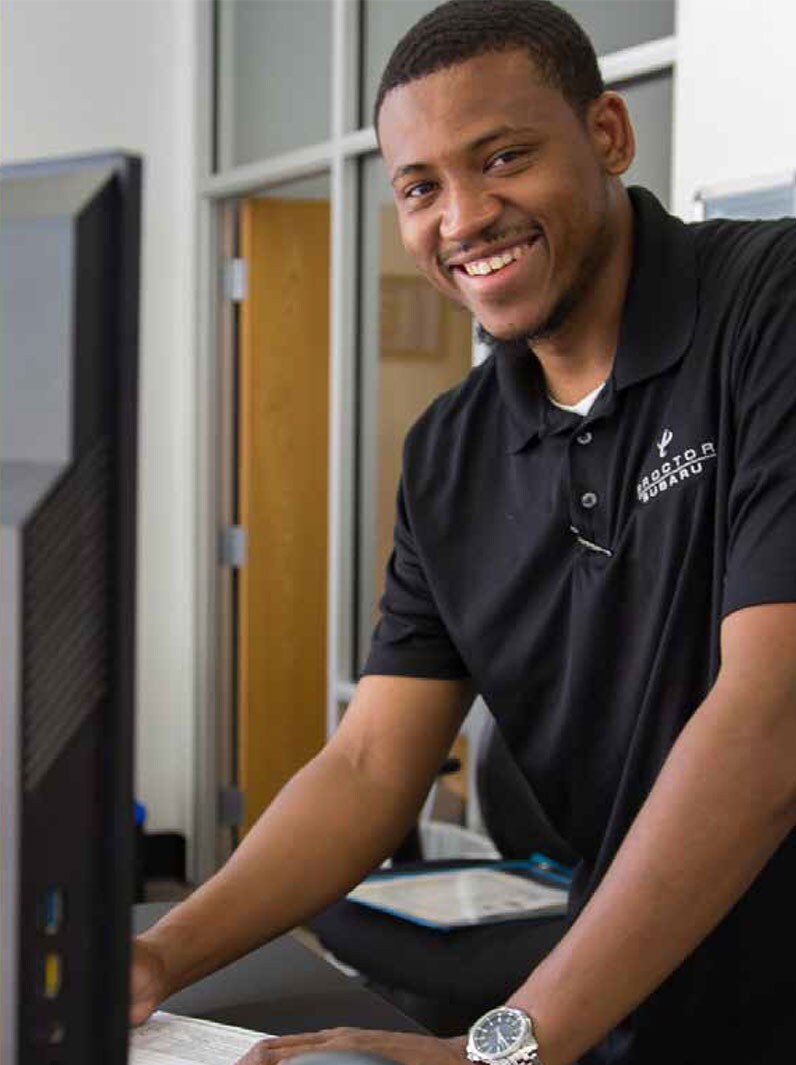 HOW CAN I GET A GOOD INTEREST RATE ON MY AUTO LOAN?
Your auto loan interest rate is determined by many factors, but the four most important factors are:
1
CREDIT
SCORE
Better credit scores lead to better rates from auto loan lenders.
2
LOAN
TERM
Shorter loan terms usually have lower rates than longer loan terms.
3
NEW VS
USED
New car loans have lower rates than loans for used cars.
4
DOWN
PAYMENT
Larger down payments can sometimes lead to lower auto loan interest rates.
NO CREDIT HISTORY? BAD CREDIT? HOW TO GET APPROVED FOR A LOAN:
Excellent

850 - 800

Great

799 -750

Very Good

749 - 700

Good

699 - 650

Fair

649 - 600

Poor

599 - 300
If you do not have enough of a credit history (a young, college student perhaps) or if your credit score is not ideal, it is possible to secure an auto loan in two other ways.
By providing a substantial down payment (to show lenders your committment to paying off the purchase)
By adding a cosigner to your loan. This is generally a family member or close friend who has established credit
Learn more about your FICO credit score & car buying here:
CAN USED CARS BE FINANCED THROUGH A LOAN?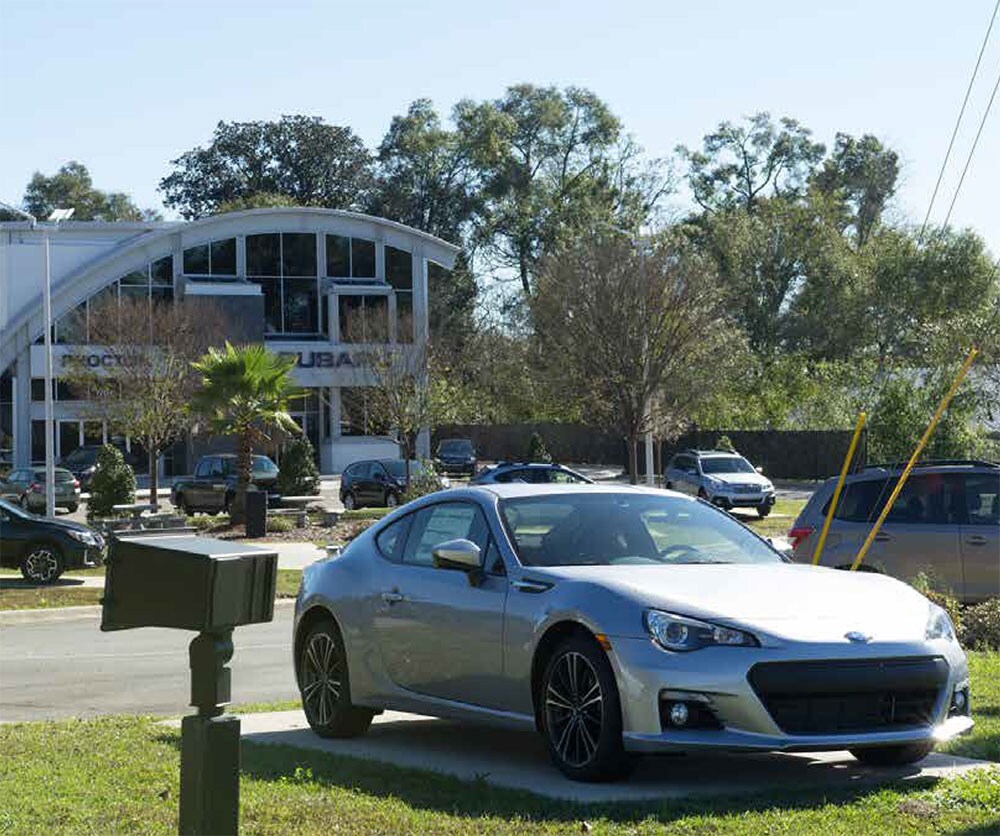 It is possible to get approved for an auto loan on some used vehicles, however interest rates are always higher on used vehicles than a brand new one.
New cars are under factory warranty for the first several years of the loan term, and generally are less likely to malfunction or require major repairs. Increased chances for out-of-pocket repairs means increased chances that a buyer may not have the cash to make timely loan payments. Lenders know this, and favor cars with less risk for costly repairs.
Used vehicles made within the last 6-7 model years and with no more than 80,000 miles can typically be financed with an auto loan. Shorter term loans can often be found for older vehicles.
IS A DOWN PAYMENT REQUIRED TO USE AN AUTO LOAN?
Car dealerships typically recommend 5-10% down payment for a new car, while financial advisors may suggest up to 20% for a down payment on new cars. Lender requirements often dictate the down payment required, and otherwise, it can be left to your personal investing preferences.
Down payments can be in the form of a trade-in vehicle, cash, check, or debit/credit card. Some maximum payment limits may apply when using a credit card.
A down payment lessens the total amount of money you will need to borrow, consequently leading to lower interest rates and potentially, a shorter lease term. It also makes it simpler to get approved for a loan and offsets depreciation.
Since putting money down can prove your committment and ability to pay to lenders, it can lead to quicker loan approval and lower interest rates. If your credit score is less than 600, a down payment may be required to be eligible for a loan.
It is possible to finance a car with an auto loan, without any money down, however, the lack of down payment can increase your chances of negative equity.
HOW LONG SHOULD MY CAR LOAN BE?
Historically, 3-5 year terms were the standard for auto loans. However, longer loan have been on the rise in popularity. Now loan terms may be as long as 7 years!
Loan terms are measured in months, and borrowers can choose from 24 to 84 month periods. Short and long-term loans come with their own respective set of pros & cons.
It is almost always best to select the shortest loan term that you can afford.
Short Term Loans: Larger monthly payments. Smaller interest rates. Build equity quicker
Long Term Loans: Takes longer to build equity in your vehicle. Must keep up with payments longer, but payments are smaller. Interest rates are higher than short term loans.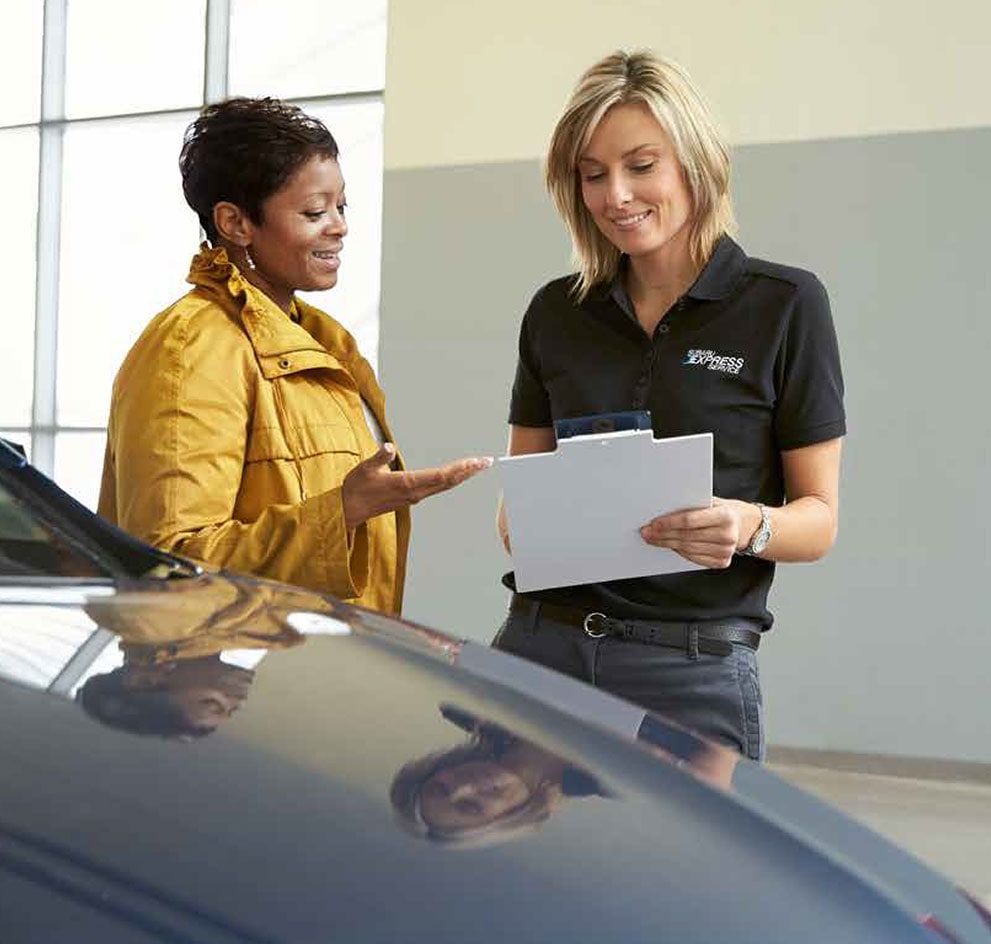 WHAT IS THE DIFFERENCE BETWEEN A LOAN INTEREST RATE AND APR?
Many car buyers are under the impression that APR (annual percentage rate) and interest rate are synonyms for the same number. Despite the fact that both of these annual rates are expressed as percentages, they have some slight, but significant differences, and typically the APR is the larger of the two numbers.
Interest Rate is the cost of borrowing money, expressed as a percentage of the amount borrowed (principal)
APR is the actual cost of borrowing money, with any other fees included WITH the interest rate, and still expressed as a percentage.
All auto loan lenders must share both the APR and interest rate with you on the loan paperwork, so be sure to compare both when shopping for auto loans.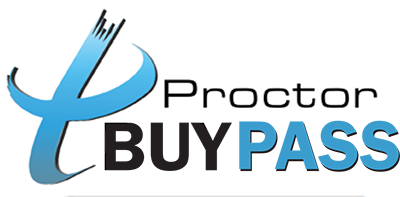 LOOK FOR THIS BUTTON WHILE SHOPPING ONLINE.
SELECT ANY VEHICLE ON OUR WEBSITE & VIEW AN ESTIMATE OF YOUR MONTHLY PAYMENTS INSTANTLY.
VIEW INVENTORY
HOW CAN I ESTIMATE MY MONTHLY PAYMENT?
If you know the price of your desired vehicle, the loan term, interest rate, and any down payment amount, watch the video below to manually calculate your payment. OR simply use our customize payment tool while shopping for a new vehcile on our website.