Everything you need to know about leasing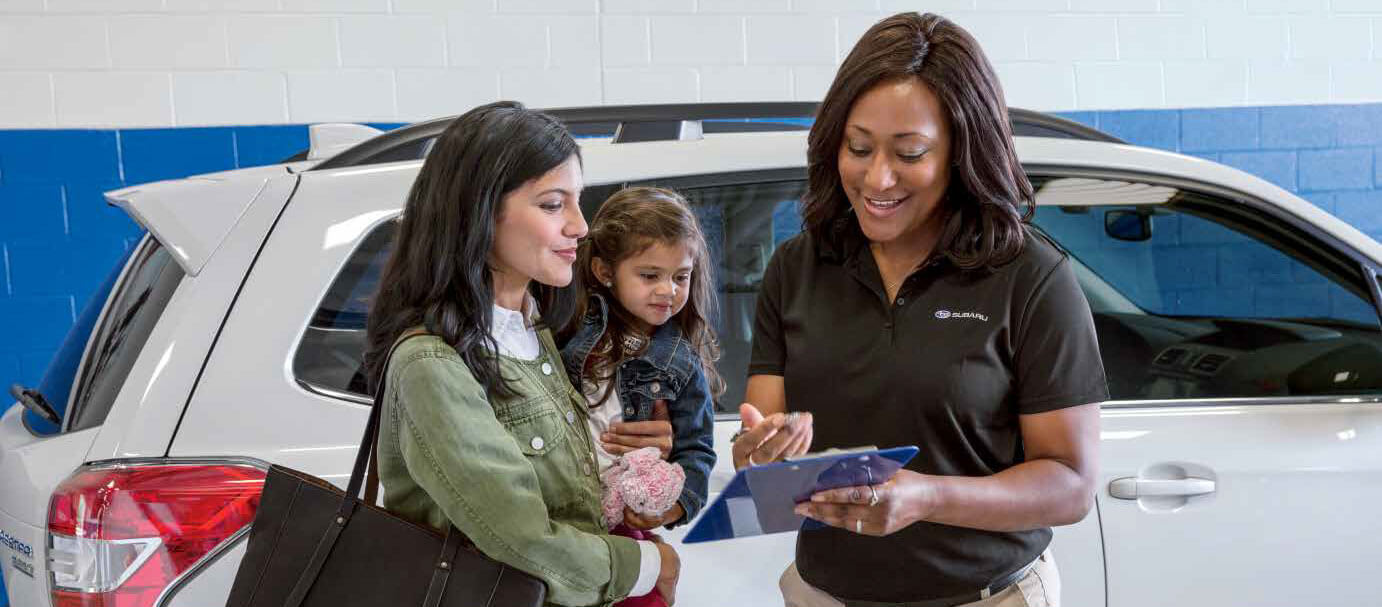 UNDERSTANDING HOW A CAR LEASE WORKS:
Leasing from a dealership allows you to drive a new vehicle for a set period time and mileage, and pay monthly for its usage instead of paying for the full purchase price.
Instead of being based on the purchase price of the vehicle (like when you use an auto loan to buy), the monthly lease payments are based on how much the car is anticipated to depreciate over the lease term.
HOW LONG CAN I LEASE A VEHICLE?
Leases from Proctor Subaru can range from 2 - 4 years. Keep in mind that lease terms will be advertised & measured in months instead of years since payments must be made monthly (ex: 3 years would be a 36 month lease).
The average dealership lease terms are 2-3 years in length. Leases shorter than 2 years are not available through the dealership.
THE END OF MY LEASE IS APPROACHING - WHAT HAPPENS NEXT?
When your lease ends, return the vehicle to the dealership, and decide what your next step is. The dealership will inspect your leased vehicle to verify that the mileage limit was not exceeded and that the vehicle was not subjected to excessive wear & tear.
The wear & tear inspection sometimes causes some drivers anxiety over every scratch or ding in the car, but remember that the dealership is anticipating 3 years' worth of normal wear and tear over the course of a 36-month lease.
In most situations, you can proceed in three ways at the end of your lease:
1
SETTLE &
WALK AWAY.
Return vehicle. Dealer will perform inspeciton. Settle up lease with the dealership. Leave without a new car.
2
TRADE. START
NEW LEASE.
Return vehicle and begin a new lease on another car through the same dealership
3
BUY YOUR
LEASE.
If you have enjoyed your leased vehicle, you may often have the chance to buy it when the lease term ends.
***When you return your lease to the dealership, don't forget to also bring in any extra keys and floor mats that came with the vehicle.
When a vehicle lease ends, drivers are typically charged a disposition fee (a flat rate determined at the beginning of your lease that is used for dealers to prepare the vehicle for resale). Additional fees may include setting up additional charges for mileage overages or excessive wear/tear, or a purchase option fee.

CAR LEASES & MILEAGE RESTRICTIONS:
Your vehicle lease can be designed to specify an exact mileage limit tailored to your driving habits. The mileage limit must be specified up front (can't be increased later) because your monthly payments are based upon projected depreciation over the lease term (and more miles = more depreciation).
It is important make an approximate calculation of how many miles you drive annually prior to signing your lease, because drivers are charged for each mile driven in excess of the agreed upon mileage limit.
Fortunately, Subaru's mileage overage rate doesn't exceed $0.15 PER MILE.
The majority of leases permit 10,000-15,000 miles on the vehicle each year. Higher mileage leases are available (up to 30,000 miles per year), but do cost more.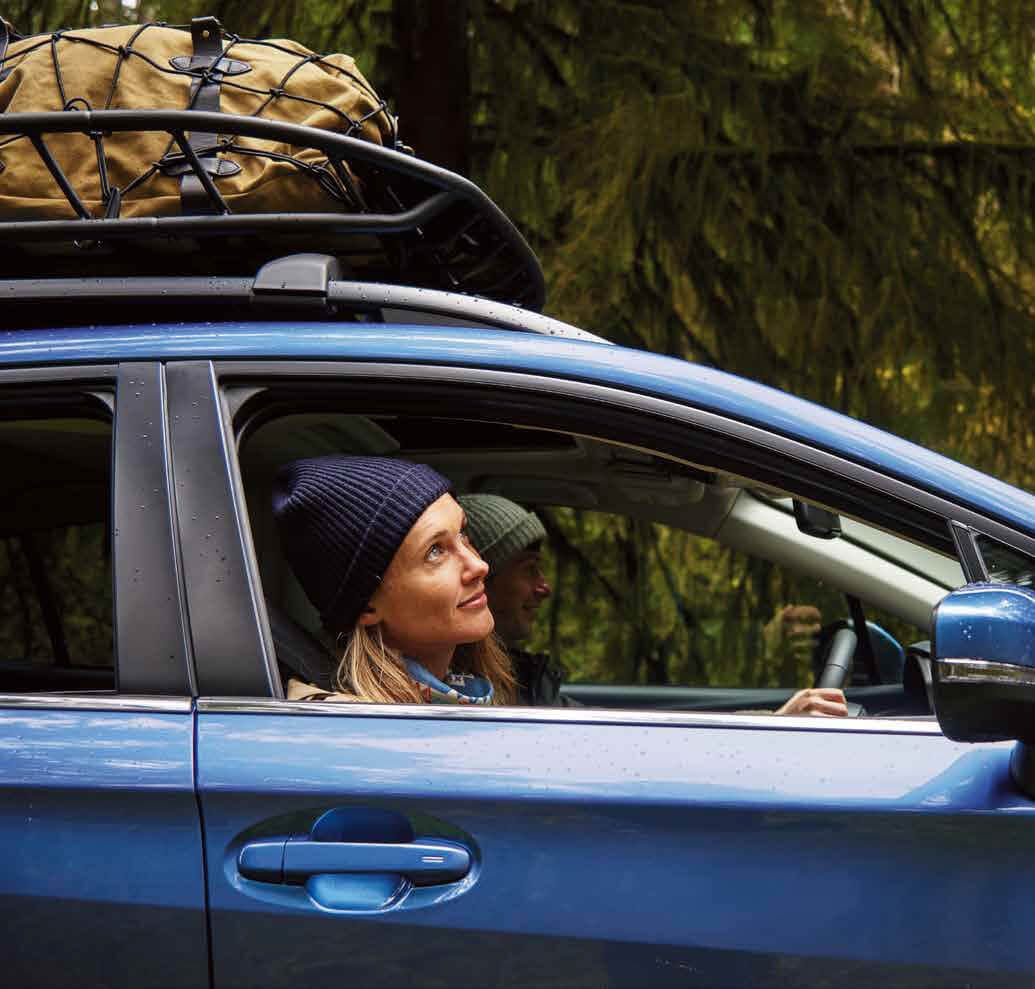 THE ADVANTAGES TO LEASING:
Understanding residual value and why it can be a great advantage to leasing:
When you decide to lease a vehicle, the leasing company will calculate the vehicle's residual value. The residual value is an estimation of how much value your vehicle will have at the end of the lease. A huge advantage to leasing is that by estimating residual value at the beginning of your lease, the lease company (NOT YOU) assumes any risk for market factors outside your control (i.e. collsions, increased gas prices impacting vehicle values, vehicle becoming undesirable, vehicle recalls, CarFax hits, etc.) If the vehicle's value is less than the anticipated residual value at the end of your lease term, the lease company will suffer the loss- not you.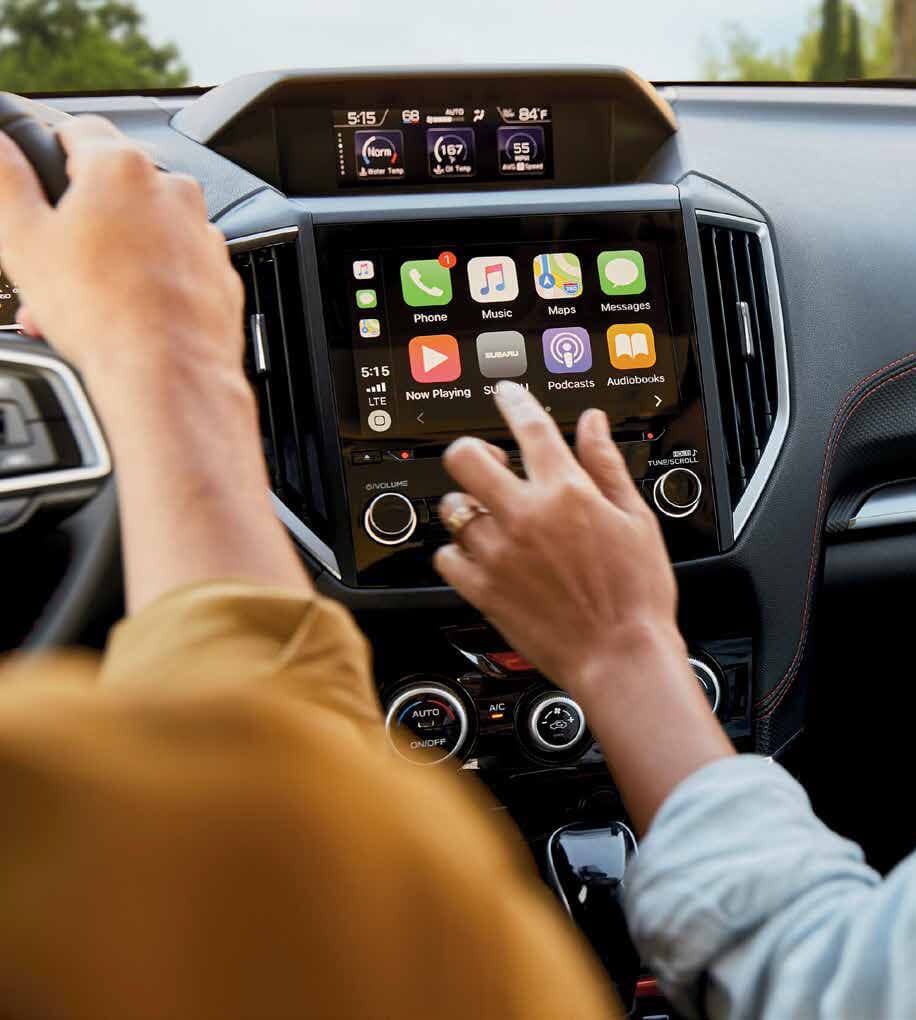 Many people choose to lease a vehicle instead of buying because monthly payments on a lease are typically lower than those for a vehicle loan.
Leasing allows you to enjoy the benefits of modern design, new technology, and the latest safety features associated with new vehicles. This is because with a lease, you can trade up to the most current model at the end of every lease term.
Leasing is also an excellent option for people who don't want some of the less desireable responsibilities that come with car ownership. Since most leases last 2-3 years and new cars are almost always under factory warranty for the first 3 years or 36,000 miles, there is little risk for out-of-pocket repairs and maintenance costs. A lease allows you to walk away from the car at the end of the term without investing time and energy to resell it.
Learn more about the pros & cons of buying or leasing a vehicle here.
CAR LEASES & CREDIT SCORES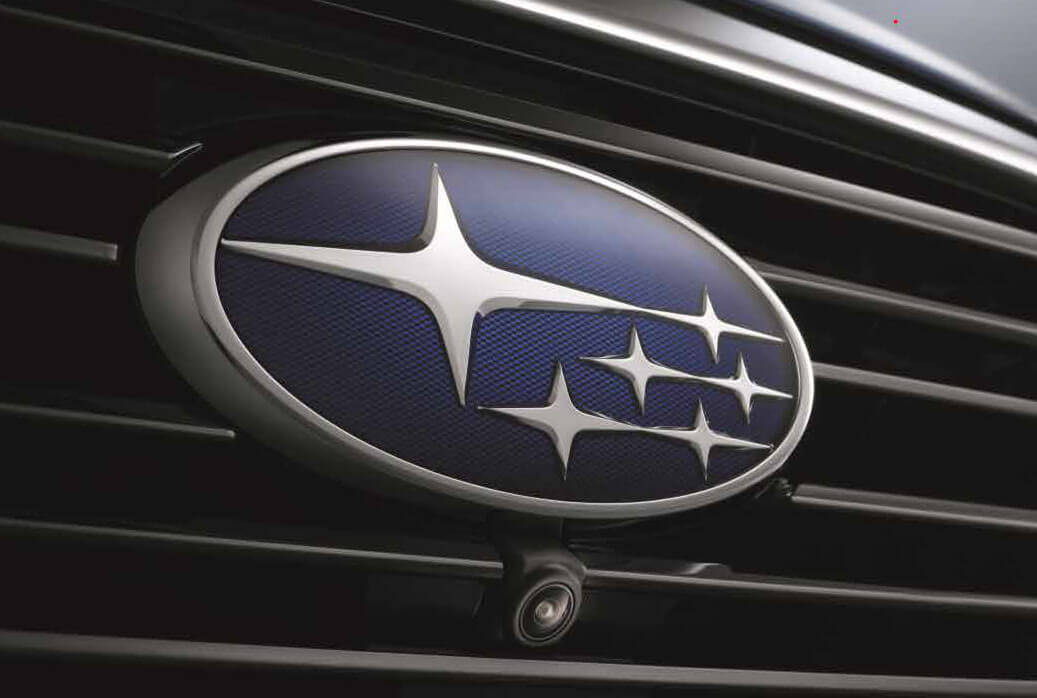 Leasing a vehicle can be more challenging than buying a vehicle if your credit is not in great shape. Leasing a car generally requires a good credit score. Dealerships typically prefer a score of 650 or higher. A credit score of 700 or higher will typically give drivers eligibility for Subaru's best leasing offers. Most dealerships use your FICO credit score to assess creditworthiness. Read more below.
FICO CREDIT SCORE FAQ's
CAN I TINT MY WINDOWS OR ADD ACCESSORIES TO MY LEASE?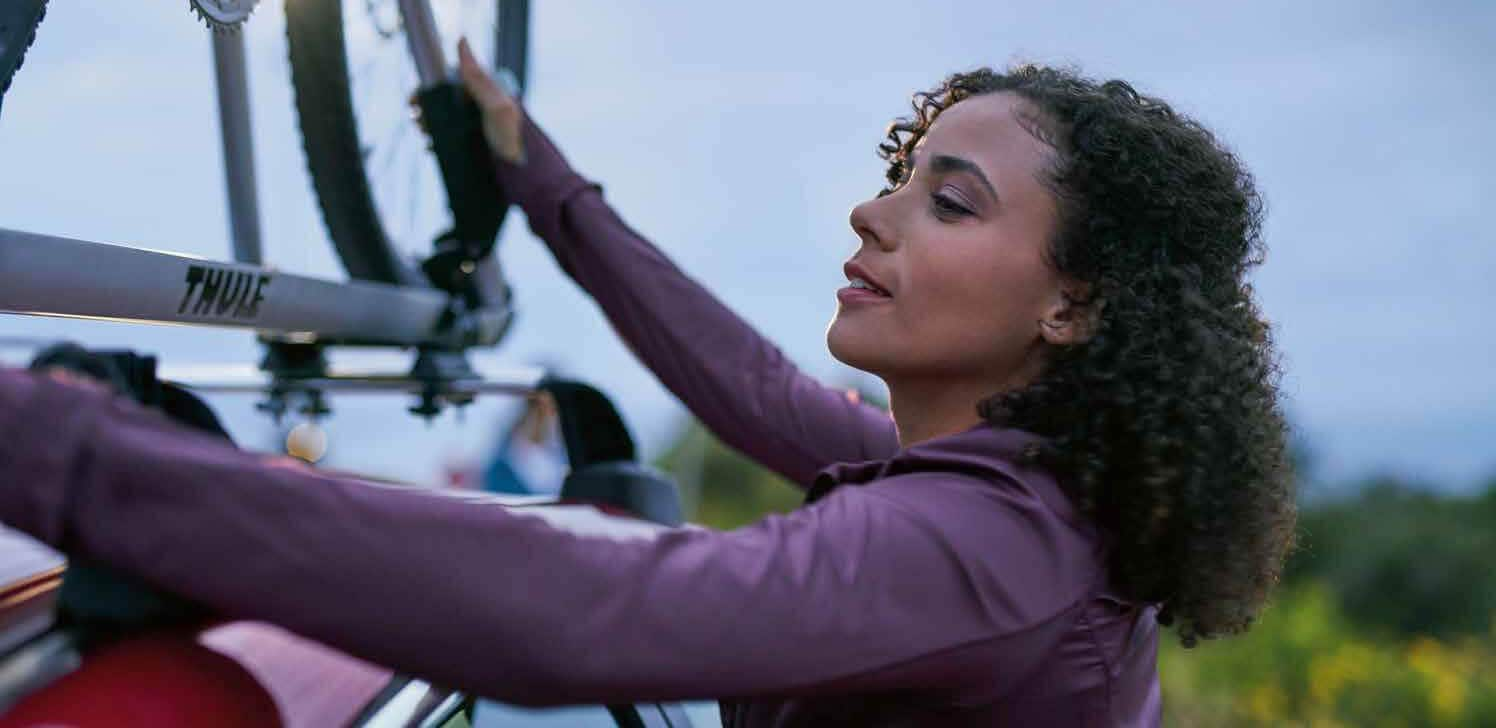 As long as your window tint is compliant with state laws, it is completely fine to tint windows on your leased vehicle. You are also allowed to install any factory accessories on your leased vehicle, however, after-market accessories are not permitted.
Learn more about window tinting rates and offers here.
HOW DO I INSURE MY LEASED VEHICLE?
Every leased vehicle has to be insured with collision and comprehensive coverage. GAP insurance is also recommended for people who lease a vehicle.
What is GAP insurance?
GAP is an acronym that stands for Guaranteed Asset Protection. GAP insurance exists to protect the person who leases the vehicle from paying out of pocket in the event that their leased vehicle is stolen or totalled.
The great news for people who choose to lease from Subaru, is that GAP insurance is included with every lease.
GAP insurance works in tandem with collison /comprehensive coverage insurance. Vehicles depreciate the most in the first 1-2 years. If your leased vehicle is totalled early in your lease term, there is a chance that you may still owe more on the car than what the car is worth at the time of the accident. GAP insurance exists to prevent the driver from paying out-of-pocket for the difference in money owed and the actual, depreciated value of the damaged vehicle.
LEASED VEHICLES & COLLISIONS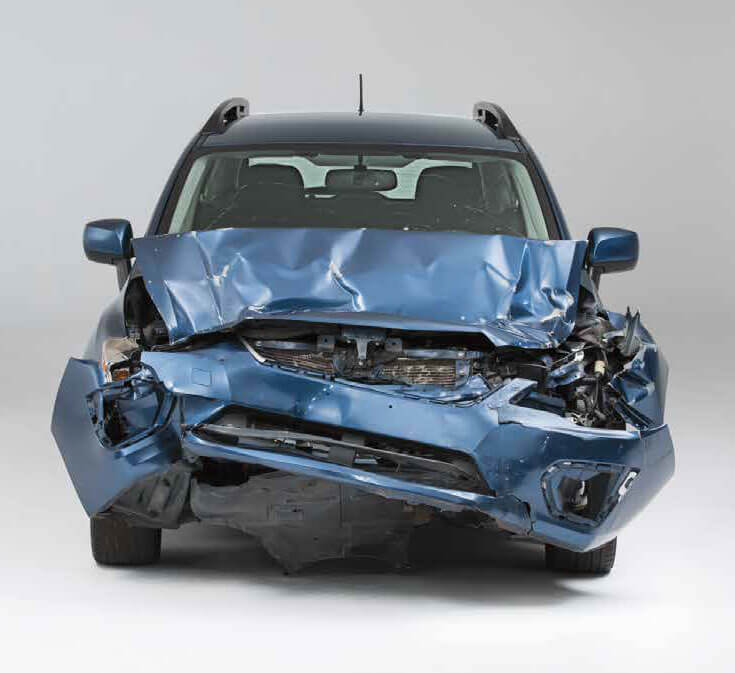 What happens to your lease if your vehicle is involved in a collision?
If your vehicle is totalled, your lease will end ahead of term.
If your leased vehicle sustains repairable / minor damage during an accident, simply let your insurance cover the repairs, have the repairs completed, and turn in your leased vehicle when the lease term is over. Even if your car's true value is less than the residual value (the amount of depreciation calculated at the beginning of your lease), you will not owe money for the difference.