Home

>

Subaru Model Research

>

2019 Subaru BRZ vs 2019 Subaru WRX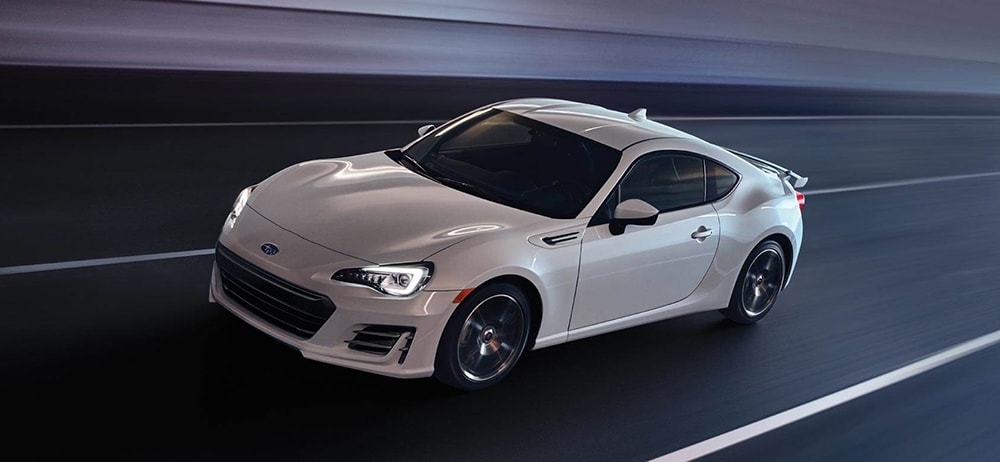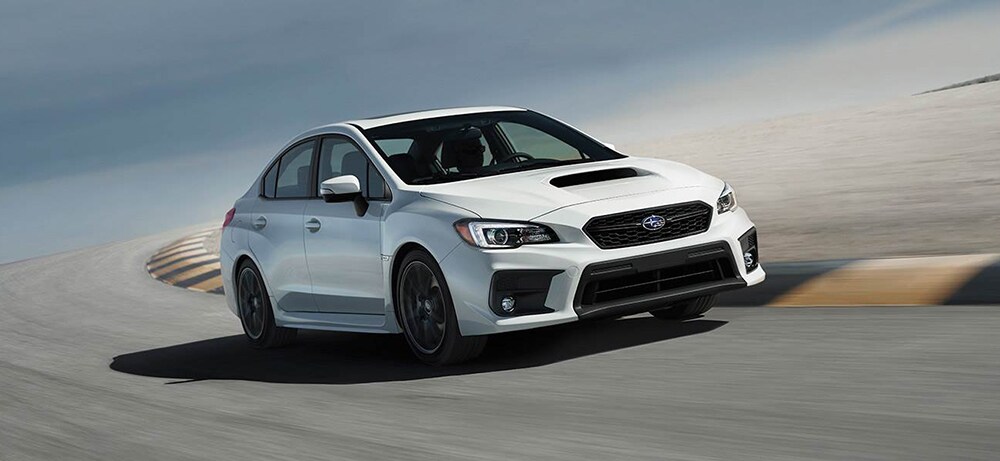 | | | |
| --- | --- | --- |
| 2019 Subaru BRZ | vs. | 2019 Subaru WRX |
| 2.0-liter DOHC engine | Engine | 2.0-liter DOHC turbocharged engine |
| 24 city / 33 hwy | Fuel Economy | 21 city / 27 hwy |
| 205 HP | Horsepower | 268 HP |
Differences Between 2019 Subaru BRZ & 2019 Subaru WRX
Serving Panama City, Lynn Haven, and Quincy
While you may not think of Subaru when it comes to sports cars, they actually manufacture two of the best options on the market right now. While you will not go wrong with either the 2019 Subaru BRZ or the 2019 Subaru WRX, there are a few discernible differences between the two sports cars that will make your choice easier.
Performance
The main selling point of a sports car is the powerful engine, and that is exactly what you will receive when purchasing one of these two great options from Subaru. The 2019 BRZ features a 2.0-liter H-4 engine that delivers 205 horsepower and 156 ft-lbs of torque. While this is plenty of power to make you feel like a race car driver, the 2019 Subaru WRX offers a little more power. The 2.0-liter H-4 engine in the new WRX provides up to 268 horsepower and 258 ft-lbs of torque. The vehicles also have different drivetrains. The new BRZ has rear-wheel drive while the WRX has all-wheel drive.
Interior
Sports cars are supposed to be the most stylish vehicles on the road, so the exterior appearance is very important. This is where the 2019 Subaru BRZ and WRX are vastly different. The new BRZ is a two-door coupe that offers a more tradition sports car appearance. The 2019 WRX is a four-door sport sedan that will appeal to fans of rally cars. Both cars come with a unique spoiler. While these vehicles are completely different on the outside, the interiors are relatively the same. You can expect to find LCD touchscreens, Bluetooth, high-definition satellite radio and cloth sport seats inside the 2019 BRZ and 2019 WRX.
Cost to Own
Most sports cars cost a lot of money to purchase, but that will not be a problem with these two great choices from Subaru. After purchasing one of these sports cars, you will not have to spend a lot of money to drive them. You will get just under 30 miles per gallon when driving the 2019 Subaru BRZ or WRX on the highway. The low retail price and excellent fuel efficiency drastically limits the cost to own these two excellent sports cars.
---
Subaru has clearly created two amazing sports cars with the 2019 BRZ and WRX. The only way to definitively know which one is right for you is by coming to our dealership to test drive both of them.
All figures are EPA estimates. Actual mileage may vary.