Buying An Electric Vehicle in Tallahassee, Florida
Proctor Subaru EV Guide & Local Resources
Making the switch to an electric vehicle may spark several questions. At Proctor Subaru, we've made it easy to understand and access the conveniences an EV gives you, like charging at home or saving money on gasoline, leaving you more freedom to explore.
Our EV guide below goes over the benefits, common questions or concerns, tips & tricks, and local electric vehicle resources for Tallahassee, Florida and the surrounding area.
Benefits of Driving an Electric Vehicle in the State of Florida
Zero tailpipe emissions, No gasoline needed.
Simpler to maintain and does not require the same petroleum lubricants for its engine parts.
HOV Lane access
Instant torque for better performance, lower maintenance costs, and are quieter as there are no engine vibrations.
Federal tax credit incentive of up to $7,500 is available.
Additional incentives, tax credits, and discounts may be available based on your location and employer.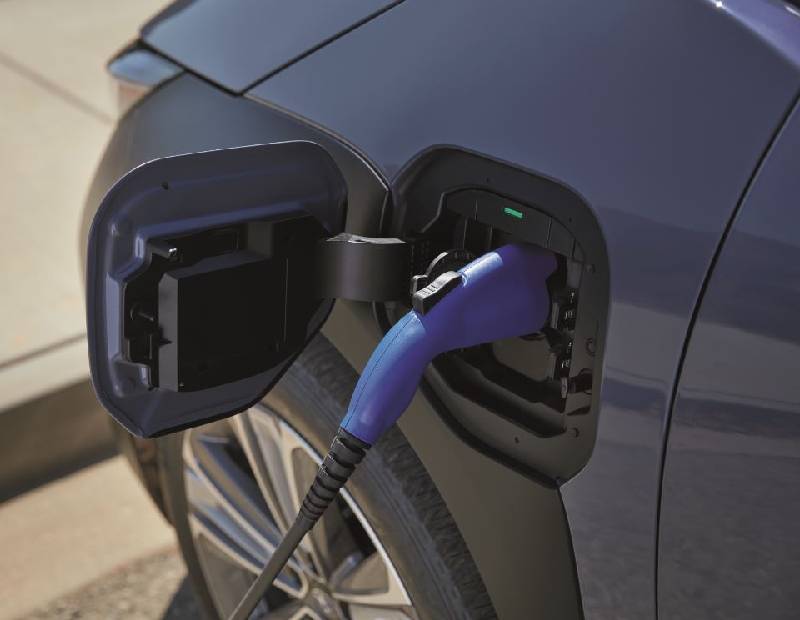 Florida Qualified Plug-In Electric Vehicle (PEV) Tax Credit
A tax credit is available for the purchase of a new qualified PEV that draws propulsion using a traction battery that has at least five kilowatt-hours (kWh) of capacity, uses an external source of energy to recharge the battery, has a gross vehicle weight rating of up to 14,000 pounds, and meets specified emission standards. The minimum credit amount is $2,500, and the credit may be up to $7,500, based on each vehicle's traction battery capacity and the gross vehicle weight rating.
To see more information on Florida EV statutes and qualifications, please visit the U.S. Department of Energy's website.
EV battery replacement costs can vary greatly depending on the type of electric car you drive.  These costs generally range between $3,000 and $18,000 if not covered under your warranty. 
However, EV batteries have an average lifespan of anywhere between 10-20 years (or 500,000 miles) and also happen to be recyclable! When the time comes for a replacement, Proctor Subaru can work with you to find a way to recycle, remanufacture, or repurpose your old battery.
A standard 12-Volt Battery can provide electricity to a variety of vehicle features such as:

Control units for things like airbags, coolant systems, etc.

Push-button start
Gear selection knob/Park switch
Power door locks / Keyless entry
Power steering / power brakes
Air conditioning
Exterior & interior lighting
Audio / multimedia system
Windshield wipers
Power seat adjustment

Electricity discharges through consumption & naturally over time.
Recharged via the traction battery and during vehicle charging.
Important to have inspected every 6 months / 5,000 miles.
Battery packs also charge through regenerative braking.
Electric Vehicle Maintenance
An EV is much easier to maintain in terms of fewer moving parts and less lubricants or supplies needed. Even cost and time spent can be less, depending on the issue. However, all electric vehicles are not "maintenance free" as some people assume.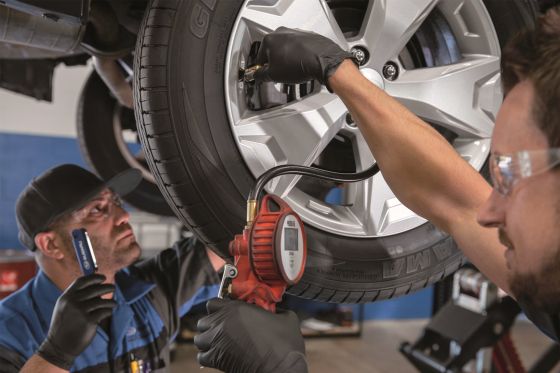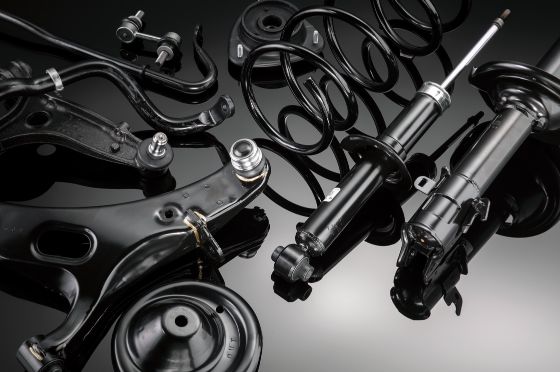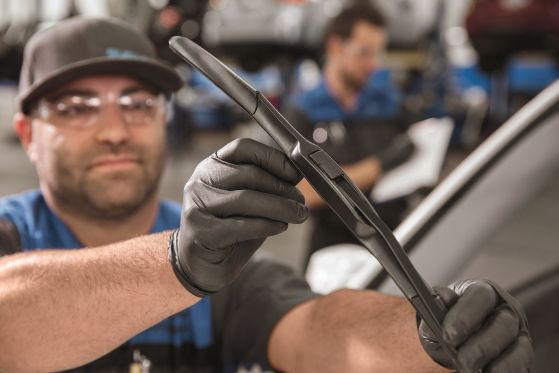 Mechanical parts that get worn out like brake pads, tires, and wiper blades will still need replacing per usual. Steering, braking and suspension systems will still need service, as well as any safety features or EV-specific items.
Tires are generally replaced more frequently on electric vehicles due to increased demand on them from their higher performance capabilities with torque and acceleration, like any performance vehicle or tire.
Because electric vehicles do not have an engine, transmission, fuel tank, or exhaust system, it will not require repairs or services to those systems such as engine oil changes or fuel/air filter replacements.
Recommended Maintenance Schedule*   
6 months / 5,000 miles
Rotate tires; check brake pads; inspect & test 12-volt battery
12 months / 15,000 miles
Inspect brake lines; heater & traction battery coolant; steering & suspension parts
24 months / 30,000 miles
Inspect eAxle fluid; replace A/C filter
96 months
Refill A/C coolant
120,000 miles / then every 50,000 miles
Replace heater & traction battery coolant
Electric Vehicle Charging Options
There are 3 levels to EV charging: 1, 2, & 3. Levels 1 & 2 can be found at a home or residence, but Level 3 (DC fast charging) would only be found at a public charging station.
Installation costs vary greatly depending on the type of charger, residence, utility service, location, and wiring, amongst other factors. The average estimated cost range is $500-$3,000+, but it is recommended to get a custom quote from a qualified electrician.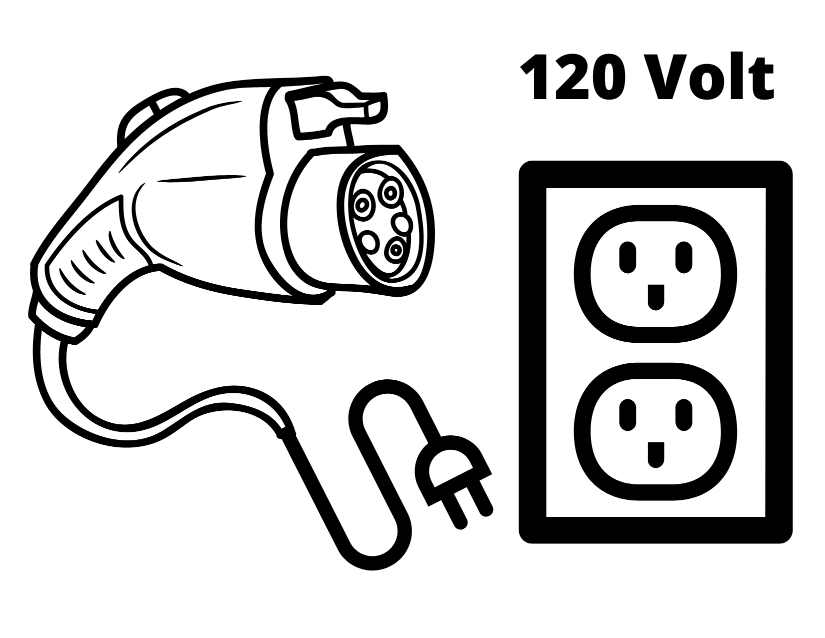 Level 1 charging comes from a 120v AC cable that is usually supplied by the manufacturer with the purchase of the vehicle. 

It is the slowest charging option available and can take anywhere from 8 to over 40 hours for a full charge, depending on the size of your car's battery.

Most homes already have standard 120v outlets, so there is usually no need to pay for any additional electrical work or installation.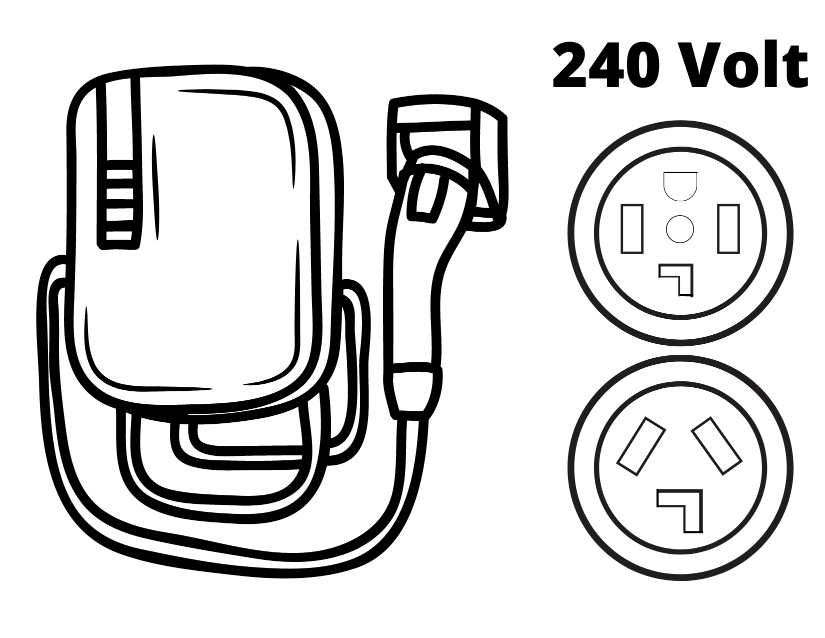 Level 2 charging comes from a 240v AC power source and can come from a fixed charger (installed by an electrician) or portable charger. These are the most common form of charger found at charging stations.

They have standardized plugs to work across all vehicle types in North America (except Tesla). 

It is the second fastest charging option available and can take up to anywhere from 5 to 12 hours to charge your car entirely (Recommended).

Portable or hardwired units can be purchased online for between $300-$1,500+.

The wiring in old homes may not be able to support a 240v charging system. Possibly incurring further costs.

If your car is at 80% charge, it is better to charge it at a level 2 because it will charge at the same speed as a level 3 charger but at a cheaper cost.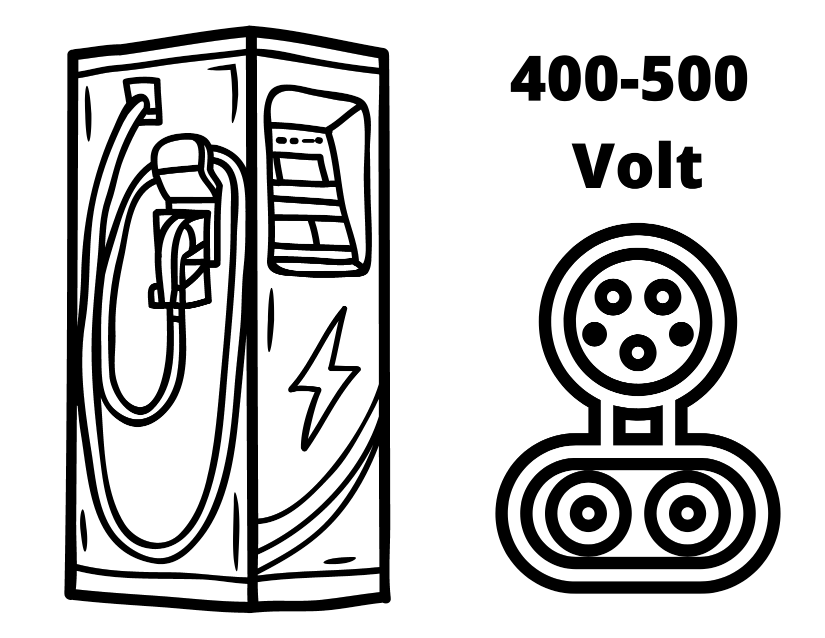 Level 3 comes from a 400-500v DC charging station and is only found at public charging stations. 

It is the fastest charging option available and can charge to 80% charge in about 1 hour! (Repeated fast charging can cause premature battery degradation). 

Not all vehicles can charge at these ports, so it is recommended to check your car's compatibility. 

After your vehicle is at 80% of charge, the car starts charging a little slower.
Tallahassee, Florida Map of EV Chargers
Tallahassee has several EV charging stations in town as well as in its surrounding areas. Click here to interact with this Charging Location Map to find a station near you as well as available payment information, port types, parking, and hours of operation.
Local Electricians for EV Charger Home Installation in Tallahassee, FL
Neither Subaru of America nor its Retailers sell or install home chargers, but Proctor Subaru is happy to help you address certain considerations as well as provide a few Floridian or local electrician options that should be able to provide you more information on installations and specifics.
Proctor Tips
1. Decide which type of charger best fits your needs and budget.
2. See if your electric provider has any restrictions, recommendations, or incentives.
3. Engage a licensed electrician to determine if your home's electrical system can support the charger and provide you with a cost estimate for the installation.
The City of Tallahassee also offers Energy-Efficiency Loans for various energy-saving appliances, measures, and systems, including home installations of EV chargers. Their program has a minimum requirement of installing Level 2 (240-volt) Electric Vehicle Supply Equipment (EVSE) in order to qualify. For more information visit their site or call Customer Operations at 850-891-4968.
Common Questions About Electric Vehicles