Whether you love the Fast and Furious movies or hate them, one thing they all featured was a wealth of hot cars, along with plenty of action. Each of the films seemed to work hard at "one-upping" the previous one in terms of the cars used and the "physics-defying" stunts. Despite the fact that there were literally hundreds of different vehicles used through, only a small number of them are worthy of mention. Here then are ten of the hottest Fast and Furious cars.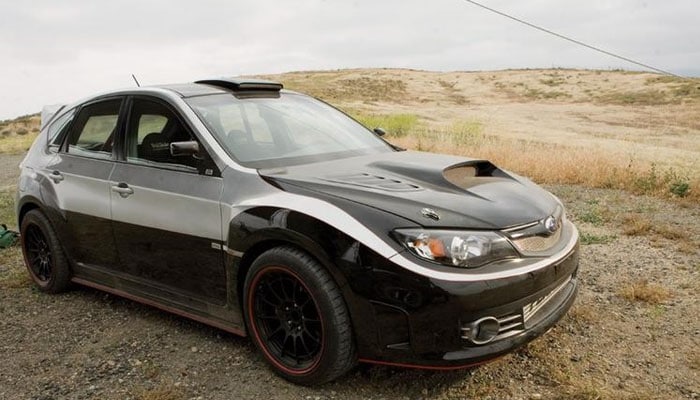 www.nydailynews.com
1. Subaru Impreza WRX STi
Fans of Paul Walker already know that he had a great affinity for driving Japanese cars. Because of this it should come as no surprise that two different Subaru Impreza WRX STi models appeared in the Fast and Furious series. The 2009 model appeared in Fast and Furious 6 and a 2012 model appeared in Fast and Furious 7 where it can be seen rolling along at high rates of speed full of bullet holes.
2. 1970 Dodge Charger
Considered by many to be one of the ultimate American muscle cars, Dominic Toretto (played by Vin Diesel) races Brian O'Conner (played by Paul Walker). Vin drives the 900 hp Charger in front of a train, hits a truck and flips it, leaving everyone to believe it was destroyed. However, the car reappeared in both F&F 4 and 5.
---
3. Nissan Skyline R34-GTR
This car is seen in the early parts of 2 Fast 2 Furious as Brian O'Conner enters into a street race with three other cars. The R34 is a twin turbo all-wheel drive rocket and reappears in F & F 4 and may have seen the installation of either a Gallo 12 or 24 engine for added power.
---
4. Acura NSX
In keeping with Paul Walker's love of Japanese cars the Acura NSX was featured in a number of F & F films, but was more prominent in 4 and 5. You can see Mia Toretto (played by Jordana Brewster) driving a black NXS-T.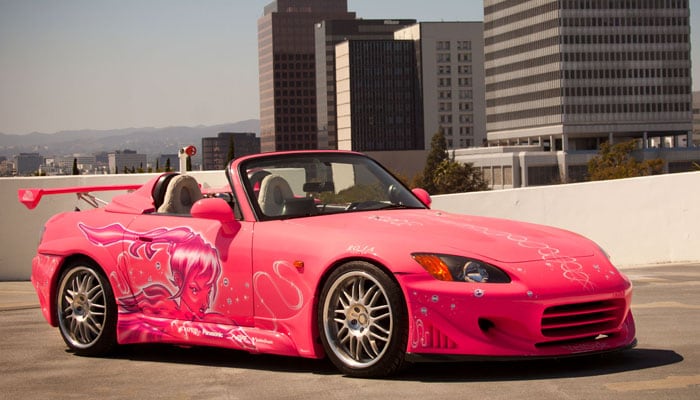 www.carstories.com
---
5. Honda S2000
Not exactly the car you would think of with regard to drag racing, but Johnny Tran (played by Rick Yune) drives one that he claims has "a hundred grand under the hood" in the original Fast and Furious. In 2 Fast 2 Furious Suki (played by Devon Aoki) drives one off of a drawbridge resulting in only minor cosmetic damage to the car.
---
6. Toyota Supra MK IV
This car was one of the stars of the original movie and after completely rebuilding one found in a junk yard, O'Conner uses it to beat a Ferrari F355 Spider after being told the Ferrari is "more than [they] can afford, pal".
---
7. Mazda RX-7 FD
This generation of the Mazda RX-7 can be seen in several of the films. For example in the second movie it can be seen in the opening scenes during a four-way street race. In Tokyo Drift, Han (played by Sung Kang) can be seen driving one fitted with a VeliSide wide body kit.
---
8. 1967 Ford Mustang
This iconic car is seen in Tokyo Drift and features a custom fitted Nissan RB 2.6 liter inline twin turbo six cylinder engine. While fitting this engine in would present a logistical nightmare for even the most talented mechanic, doing so created one of the most unique Mustangs in the world.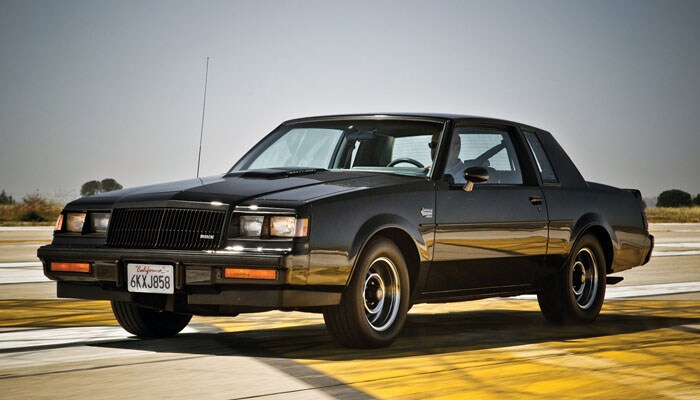 www.motortrend.com
9. 1987 Buick GNX
This ultra rare turbocharged Buick was driven by Dominic Toretto in the fourth movie. This 245 hp 3.8 liter turbo V6 offered 355 lb-ft of torque and is one of only 1,000 cars produced. Although no GNX was damaged during filming, a number of disguised Grand Nationals found their way to the junk yard during filming.
---
10. Ford GT40
The Ford GT40 seen in the fifth movie is another super rare car built during the late 60s and dominated the 24 hour racing scene by winning the 24 hours of Lemans four times between 1966 and 1969. Few examples of this car exist outside of museums and private collections today.
The Fast and Furious series are truly a car enthusiast dream when it comes to seeing many rare and custom cars in a single movie or in this case a series of movies. While many though the untimely loss of Paul Walker would bring the series to an end, it is rumored there are more movies featuring even more hot cars in the offing.
---
Proctor Subaru
1707 Capital Cir NE
Tallahassee, FL 32308