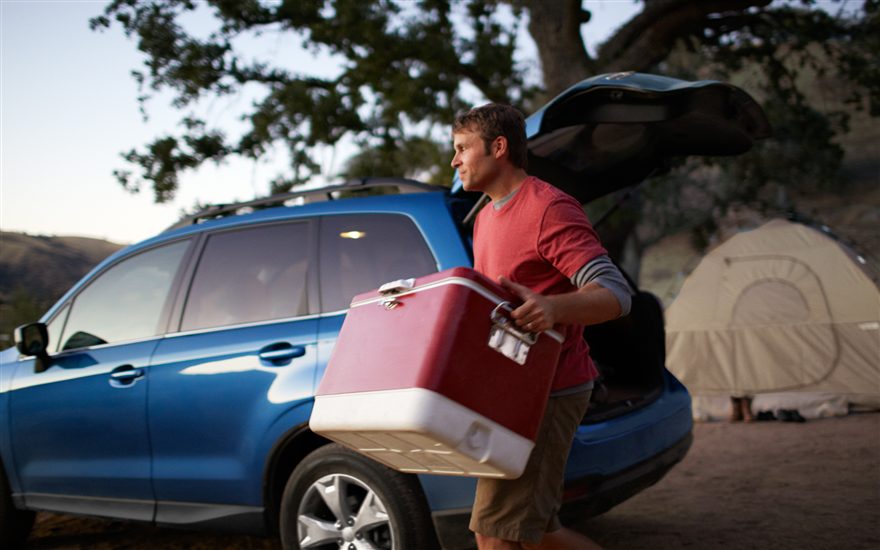 While many car buyers are satisfied with the interior space and cargo room of a typical sedan, many others are in the market for the greater space and on-road performance of an SUV or crossover. For those buyers, Subaru has quite a few options: the company's compact Crosstrek crossover, larger Outback wagon, or traditional Forester SUV are all great choices.
Each of these vehicles ups the ante in terms of cargo space, interior comfort, luxury amenities, and reliable on-road performance through features that range from Bluetooth connectivity to all-wheel drive and hybrid engine architecture. Choosing from among this excellent lineup can be hard, but a sound comparison of each model's unique features and benefits can make such a choice considerably easier for indecisive customers.
Price: A Comparison for Budget-Minded Subaru SUV Buyers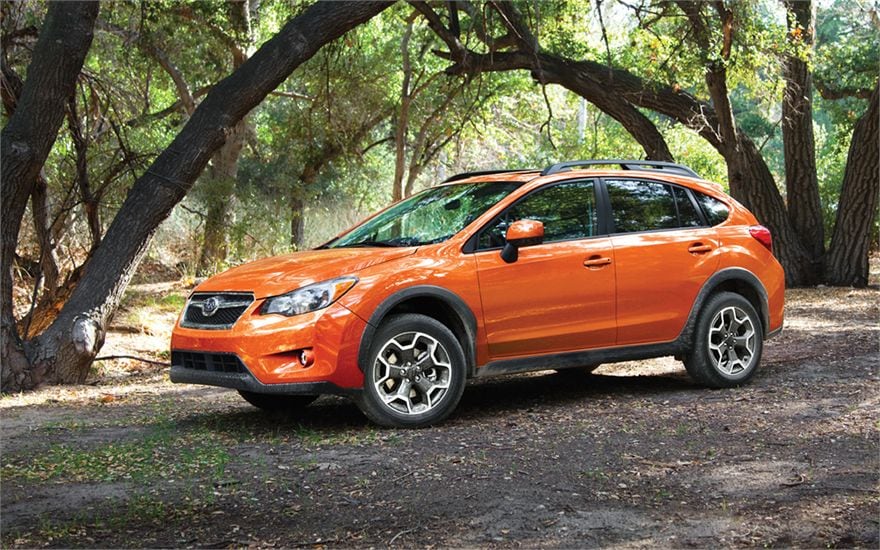 Subaru's SUVs have long been known as some of the most affordable on the market and that remains the case for the 2014 model years. Those buyers who are on a tighter budget might want to consider the company's Crosstrek XV crossover. The vehicle targets a much lower price point for the entry-level model, with an MSRP of just $21,995. Best of all, the Crosstrek doesn't lack features in exchange for this price tag.
Sitting squarely in the middle of these three models, at least in terms of price, is the company's $22,195 entry-level Forester. This represents one of the lowest entry-level price tags for a 2014 SUV, and will certainly fit into the budget buyer's financial calculations if they stick with the base model.
As discussed later, improved fuel economy numbers for the Forester make it a great buy in terms of long-term affordability as well. At the high end of the spectrum, the Subaru Outback comes in at $23,495 for its entry-level model with base trim. That's still an affordable price tag, and one that will appeal particularly to young or growing families.
Size Matters: A Look at the Differences Between Each Model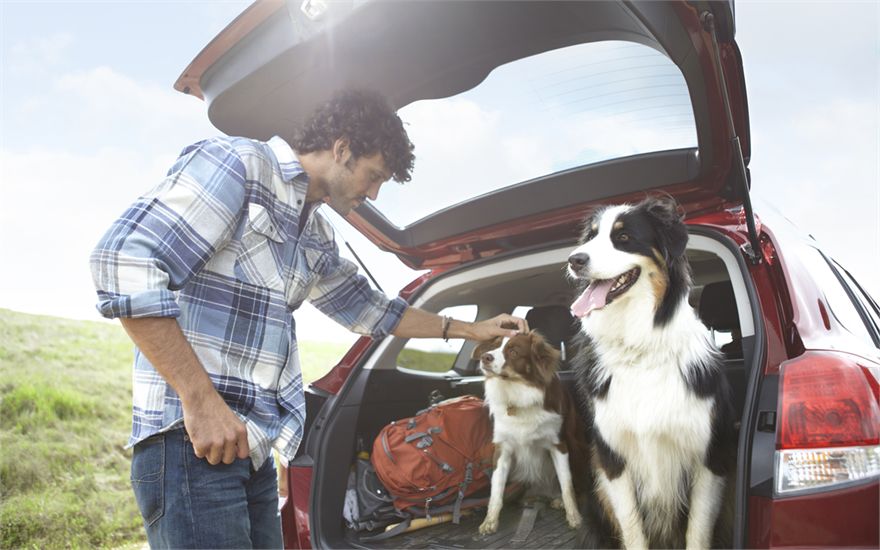 Though each of these three SUVs is similar in size, there are some key differences that might make them a more natural fit for certain kinds of customers. The smallest of the three, by far, is the Subaru Crosstrek XV. The Crosstrek was designed by Subaru to accommodate a very specific market: Those who want a vehicle just slightly larger, and slightly higher, than a typical sedan. For this reason, the compact crossover offers just slightly more interior passenger room than a sedan, and a moderate improvement of cargo or storage space in the rear.
The real differences come when comparing the company's more seasoned SUV offerings: The Outback and Forester.
The Outback is known for being built like a wagon, and based on one of the company's sedan designs. For this reason, it is actually considerably longer than the Forester. It sits lower to the ground as well, making it easier for young children or older adults to get in and out of the car without a problem. Thanks to its low profile and superior cargo space, the Outback has long been the SUV of choice for larger families and those who need great cargo room.
The Forester, by comparison, is shorter overall but sits higher above the ground. This is a more traditional SUV design, and makes the Forester a good fit for leaving paved roads behind or handling more challenging terrain and weather conditions.
Fuel Efficiency: A Close Race Between All Three Models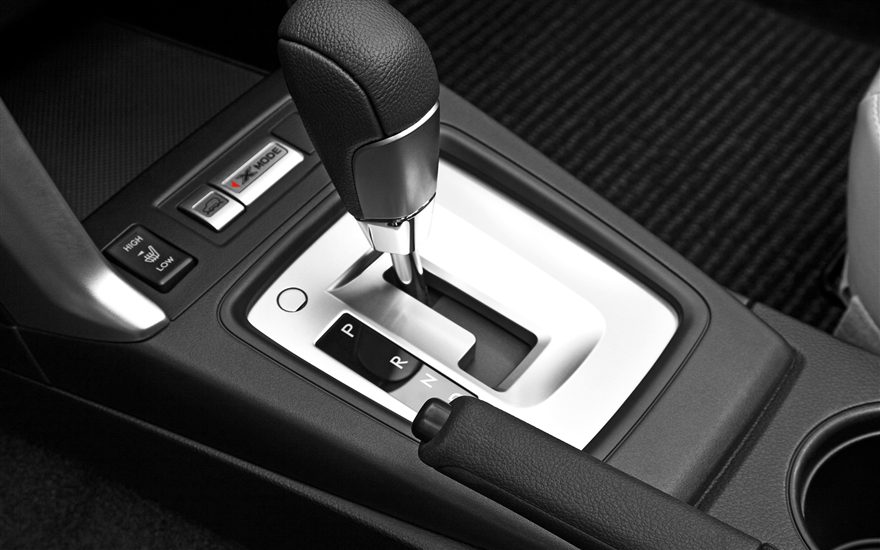 Fuel efficiency in the SUV market has been a central area of focus in recent years, especially with new federal guidelines that boost required minimum MPG ratings through the end of the decade. The most efficient of Subaru's SUVs is the Crosstrek XV, which offers 33 miles per gallon on the highway and 25 miles per gallon in the city. It's worth noting that this is the only SUV with an optional hybrid engine, which greatly improves fuel economy.
Despite its more traditional SUV design, the Forester is actually the second most efficient vehicle offered by Subaru. Its use of a continuously variable transmission gives it highway fuel economy of 32 miles per gallon, and city economy of 24 mpg. That's exceedingly close to the Crosstrek's numbers, but with much more interior space. The Outback, without a CVT, offers 30 mpg on the highway and 24 mpg in the city. That's still not a drastic departure from the other two models.
Trim Levels: A Look at Available Upgrade Options for Buyers
The Forester easily offers the most trim levels and upgrades to buyers, with six different choices that upgrade wheel size, the built-in entertainment system, and add numerous features that range from fog lights to GPS navigation. The 2.5i trim level is considered the base, while the 2.5i Premium adds upgraded alloy wheels, a sunroof, HR radio, a better sound system, and several other key features.
Limited trim adds a cluster LCD display, all-weather features, automatic headlights, chrome exterior accents, and the option for GPS navigation. The 2.5.i Touring makes navigation standard, while the 2.0XT Premium and Touring levels add larger wheels, a turbocharged engine, and several other luxury features.
Trim Levels for the Outback and Crosstrek XV are a bit less robust, with four available for each. Both cars feature full power accessories, Bluetooth, USB and an iPod interface as standard features. Upgrading to the 2.5i Premium trim allows both SUVs to offer alloy wheels, a sunroof, the DriverAssist warning system, and an optional GPS navigation package with a 7-inch display for maximum readability.
At the Limited trim level, the Outback and Crosstrek XV give buyers HD radio, a premium sound system, keyless ignition, leather seats, and more. Even higher trim levels for each vehicle feature engine upgrades for better on-road performance.
So, Who Is the Best Customer for Each Subaru SUV?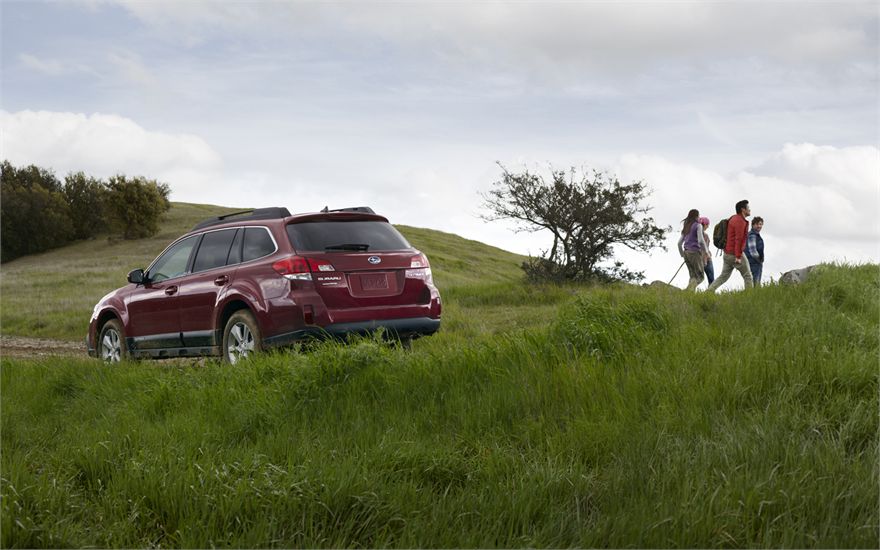 2014 Outback 2.5i Premium in Venetian Red Pearl. Image courtesy of http://www.subaru.com.
For those customers who value compact size, budget-friendly pricing, and high fuel efficiency, the Crosstrek XV offers the best in each category. Its small size doesn't make it practical for larger families, however, who will appreciate the longer length and greater amount of interior room offered by the Subaru Outback instead.
Buyers who want a traditional SUV experience, with higher ground clearance, the efficiency of a continuously variable transmission, and the flexibility of six trim levels, will naturally gravitate toward the Forester. Either way, all three SUVs represent real leadership in terms of efficiency, price, and features for buyers of all types.